This blog is about humidifiers, which are becoming a winter staple!
You know, where I live in Gunma Prefecture, we get this cold, dry wind called "karakkaze" during the winter months. It's caused by this high pressure system from Siberia, and it can really do a number on your skin and hair. Plus, with the low humidity, it makes it easier for colds and the flu to spread. So we always make sure to use moisturizing creams and humidifiers to help combat the effects of karakkaze.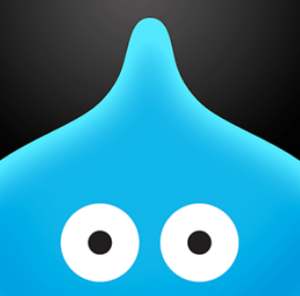 That person is also going through a situation so difficult that it's becoming a matter of "life or death."
So we purchased a slime humidifier.
I purchased an ultrasonic type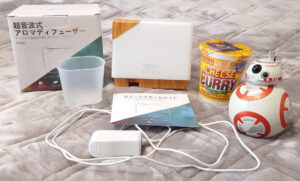 The humidifier we purchased sits in the center of the photo.
To give you an idea of the size, here is a picture of a cup noodle and a BB-8 (a clock that moves around) together.
Functions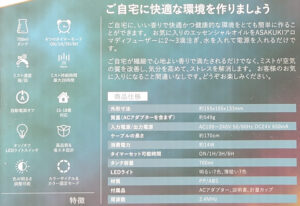 Weight: 549g
Size: 155 x 155 x 133mm
Timer: 1 hour, 3 hours, 6 hours
LED light: 7 bright colors, 7 dim colors
Power consumption: 14W
Tank capacity: 700ml
Empty prevention function: Yes
Jetting volume adjustment: Low/Strong (adjustment to the point where it is difficult to tell the difference)
Colorful LED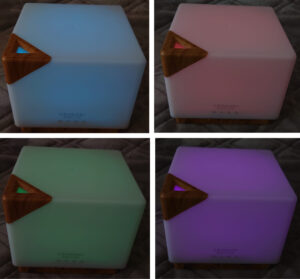 [Pick up 4 colors]
LED light is fashionable with 7 colors x 2 levels of brightness (weak and strong)
There is also a rainbow setting that slowly and gradually changes color.
How is the sense of humidification?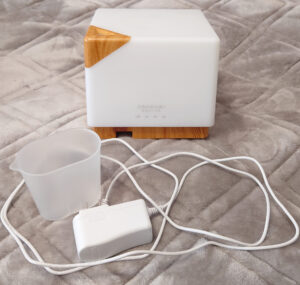 It's kind of a nice humidification feeling.
I don't see any change in the hygrometer…
I feel it soothes my throat cough and hay fever.
However, it is an ultrasonic type, so I keep a circulator (circulator) nearby.
Unlike heated humidifiers, evaporated water tends to form condensation around the humidifier.
Cleaning?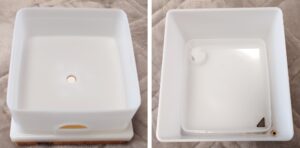 As you can see in the image above, there is almost no excess unevenness, and it is clean and shiny after washing with a sponge.
At the end.
Good and no complaints after 3 months of use
It also has an automatic shut-off function when the water runs out.
However, as is often the case with humidifiers (ultrasonic type), it seems that bacteria can easily be generated from unused water.
The site owner only puts in as much water as he uses.
If the cover is removed after use, a small amount of water evaporates and dries (this is Gunma's climate).
The end!
[Sponsor Links]