What is a sacra checar?
Don't be fooled by fake evaluations, developed by Yu@Interview Checker (Twitter user name)! This is a fake evaluation judgment service developed under the theme of "Eliminate your anxiety before purchase.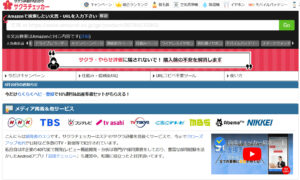 When purchasing products on the Rakuten market, many people will refer to ratings (customer reviews).
However, not a few of these evaluations are not done correctly.
Some of you may have purchased the product and had an experience that didn't quite add up, "Hmmm?!" I think some of you may have had an experience that did not add up.
In such cases, this "false evaluation checker" is recommended!
Fake Rating Checker is a site and service to rate ratings (customer reviews).
How to use
1) Open the Cherry Checker (Fake Rating Checker) website.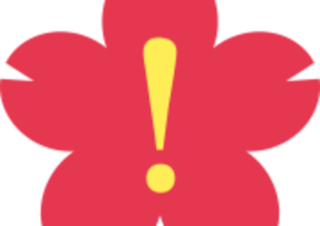 サクラチェッカー | ステマ やらせ サクラ評価 口コミが丸わかり
サクラ/ステマ/やらせ口コミを除いた本当の評価が分かるサクラチェッカー。Amazonや楽天などECショップのやらせ・サクラ評価を見抜き安心なお買い物!最終的に皆が選んだ製品のランキングやレコメンドから簡単に信頼性の高い製品を選べます
2) Display the Rakuten Ichiba market and place the cursor over the image of the product you want.
Then "More" will appear, click on the icon (red square)
3) A pop-up will appear, select the blue text and make a copy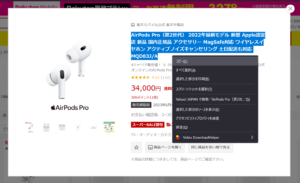 3) Paste the information into the red square on the Sakura Checker website and click the "GO" button.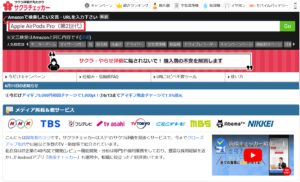 4) Evaluation results are displayed.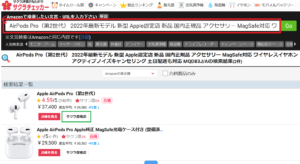 A list of results is displayed for the copied text.
In this case, we want to look up "Apple AirPods Pro (2nd generation)", so click on the icon (green frame)
5) Detailed results will be displayed.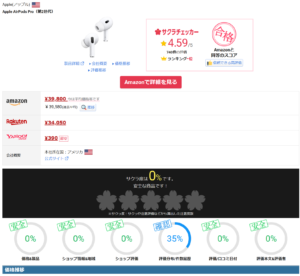 This result can be used to make a decision to purchase the product
The "Cherry Checker" site is free of charge and does not require registration.
I feel the developer's nostalgia.
If you have found this site, you will be able to purchase our products with confidence in the future!
And let's go on a spending spree.
I'm kidding.
Enjoy and enrich your shopping experience!
Personally, I enjoy getting to the click and that's where I peak!
It's the same for all of you, isn't it?
[Sponsor Links]