This time, we will talk about the site manager's favorite game!
I decided to write about it because I wanted to introduce it to you!
What is Street Fighter 6?
Street Fighter is a fighting game developed by Capcom in 1987
Players control various characters and engage in one-on-one combat with their opponents.
The latest of these is Street Fighter 6.
It was released on June 2, 2023 with new features such as online competition, etc.
Diversity noticed in Street Fighter 6 (characters)
The first thing that is important to start the game is the character you will use!
You need to have a character of your choice to start the game (you can play the game even if you don't care about it).
That's when I realized something.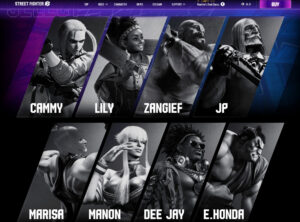 Gender, race, and age are obvious, but at first glance, which character is male or female?
Some of the character are ambiguous!
Each fighting style is also tailored to the unique character.
But we also need to balance the strength of the character to make it work.
I admire that you chose to take the time and effort to make it so great!
Revision of the control method, a difficult point in fighting games
The biggest and first difficulty in fighting games is the controls!
When I saw a promotional video for a new game, I thought, "Wow, that looks interesting! I want to do those cool special moves and sequences and win the fighting!"
As soon as I bought the game and started it, I couldn't perform the special move because it was too difficult to control.
I think many people have left the fighting game because of this.
But this time, Street Fighter 6 allows you to choose how you want to operate the controls!
In addition to the old way of operating, we added a simple way of operating!
However, some players who have been doing this for a long time are not happy about this!
I know how you feel.
But, so much to the frustration of previous generations of players, this simple method of operation is revolutionary!
This is proof that this simple control method is revolutionary and has helped to lower the hurdles in the way of operation.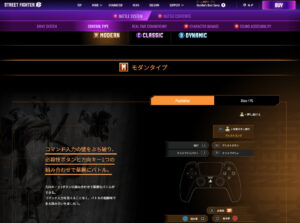 Diversity to include people with disabilities
Sound accessibility features have been added since Street Fighter 6
It is now possible to set the sound of the character's movement and energy level sound!
This allows people with disabilities to challenge themselves.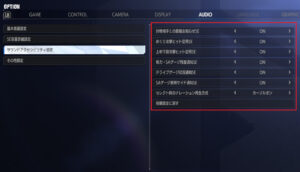 Also, with a split-second assessment of the situation, as only a fighting game can do, It may also be useful to concentrate on the opponent's movement without looking at the strength gauge.
Respect for Creators
I have a feeling that it is out of respect for the creators.
It's about the illustrations that come together as you progress through the game.
The illustrations are accompanied by the creator's name and other information.
From the creators' point of view, it gives them a place to express themselves, It is also an opportunity for the next step.
There are illustrations that we have seen in previous Street Fighter series, You can see the nostalgia and the growth of the creators.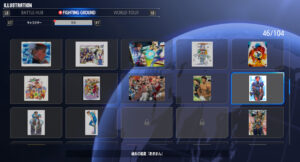 on-the-spot live announcer
This game has a play-by-play feature
They take the actual sound of the actual person and play it along with the scene!
It's as if a real play-by-play guy is doing it for player, and it makes the game more exciting and heart-pounding.
Also, there are times when I get so caught up in the game that my behavior narrows
At such times, the commentary of the play-by-play announcer is sometimes a hint for winning!
It's to predict what's going to happen next and make a play-by-play announcement.
Why, because when you take actions that take you to the expected development, you win as a result!
And, thanks to the live announcement function, not only is the production shown, but it is also heard!
I am deeply moved to see how far the game has come!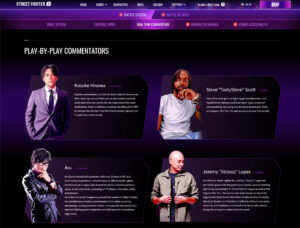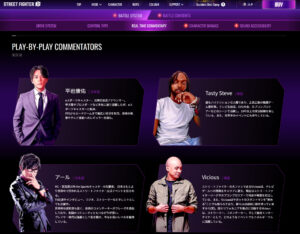 At the end.
This Street Fighter 6 has just been spawned.
I was tempted to skip updating the blog and play with it, but I was able to do so.
The overall impression I got from playing the game was, "They must have listened to a lot of people's voices and made this!
The fact that the creator has included "many opinions and small opinions" in the design, while making sure that the design is well crafted and finished, shows the high level and depth of the creator's ability.
I think Street Fighter 6 will continue to grow.
"We all have each other's opinions, and we can refine them and make it a better fighting game!" I have a good feeling about this.
A schedule for adding new characters has also been announced.
The previous Street Fighter 5 had several system changes and additions
I look forward to seeing how it will grow in the future!
Thank you for your attention.
[Sponsor Links]